Just days after making history with its lunar landing near the Moon's south pole, India has once again captured the world's attention. This time, the focus is on the Sun. Aditya-L1, India's first mission to study the solar system's largest object, successfully lifted off from Sriharikota on Saturday at 11:50 IST.
The spacecraft has a long journey ahead, covering a distance of 1.5 million km from Earth — just 1% of the Earth-Sun distance. According to India's space agency, ISRO, it will take approximately four months for Aditya-L1 to reach its destination.
The mission is named after Surya, the Hindu god of the Sun, also known as Aditya. The "L1" in Aditya-L1 stands for Lagrange Point 1, the exact location between the Sun and Earth where the spacecraft is heading. The spacecraft will orbit the Earth several times before heading towards L1. From this advantageous position, Aditya-L1 will continuously observe the Sun, even during eclipses, and conduct scientific studies.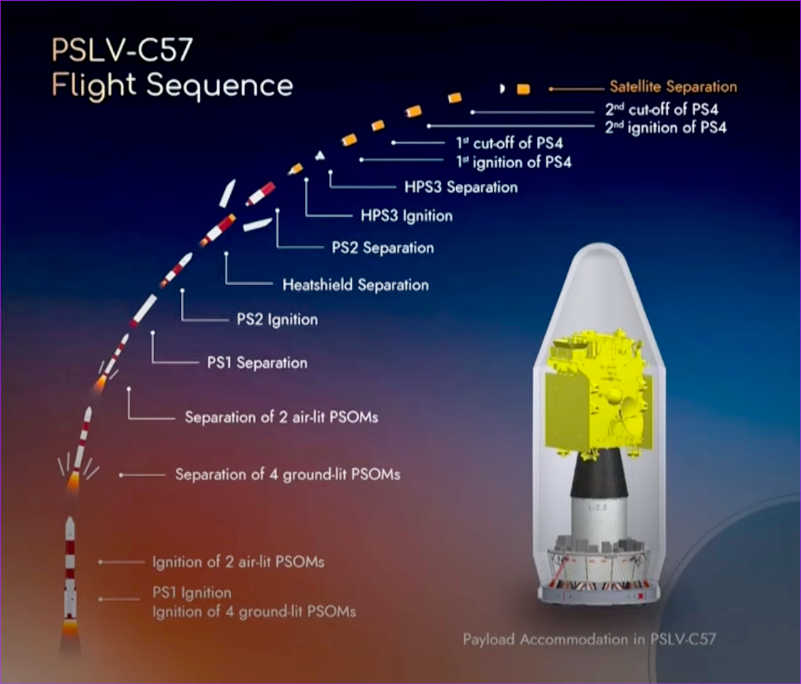 The launch was a spectacle, witnessed by thousands who gathered near the launch site and millions more who tuned in to the live broadcast on national television. ISRO scientists declared the mission successful an hour and four minutes after lift-off, describing its performance as "normal."
Project director Nigar Shaji stated that the mission's success would benefit not just India but the global scientific community. Aditya-L1 is equipped with seven scientific instruments that will study various aspects of the Sun, including its outermost layer, the solar corona, and the chromosphere.
While ISRO has not disclosed the mission's cost, but some reports estimate it at 3.78 billion rupees ($46 million).