Bertone, a famous Italian automobile design house, has unveiled a hypercar with a maximum output of 1,100ps and a maximum torque of 1,100 Nm to commemorate its 110th anniversary. It is also the first high-performance car to run on fuel made from plastic waste. The company will only produce 33 of the hypercars.
Founded as Carrozzeria, the company suffered two bankruptcies, but after a change of ownership, brothers Mauro and Jean-Franck Ricci built a forward-thinking hypercar that celebrates the brand's history. It was revived with the vision of building it into a modern coachbuilder. The Ricci couple acquired the rights to the Bertone brand in 2020 and will bring 38 years of the automotive industry and engineering experience to the market.
Bertone is also famous for designing Lamborghini's Countach. It should be no surprise that the company knows a thing or two about designing attractive supercars. 
The Bertone GB110 is sleek yet radically contemporary in design thanks to its bold lines and aggressive aerodynamics package. Like those found on the Countach, Scissor doors add to the car's appeal.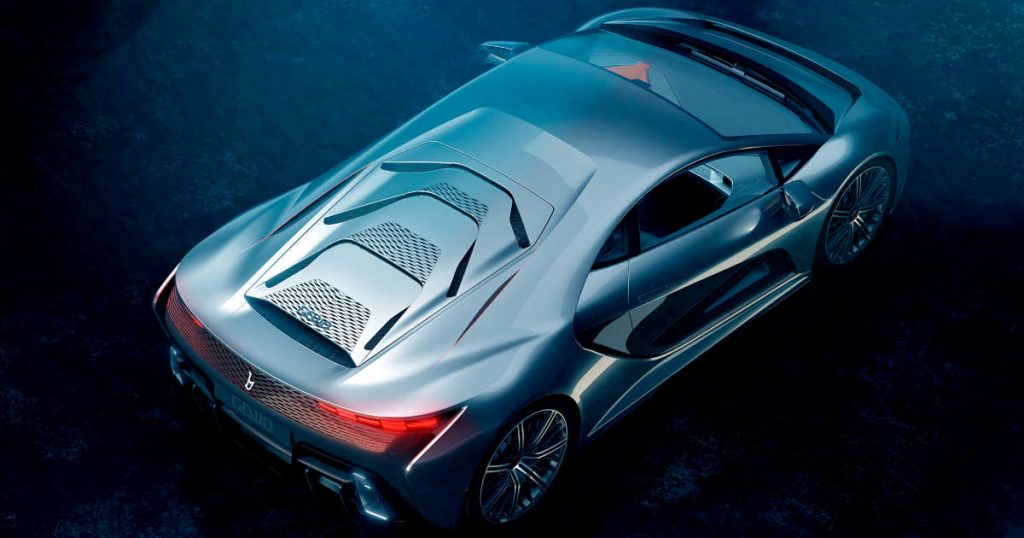 Bertone has not revealed which engine will be installed in the G110, but it is expected to produce 1,100 hp, 1,100 Nm of torque and a redline at 8,400 rpm. The drivetrain will feature a seven-speed gearbox, whether automatic or manual and via an AWD system, it will send power to all four wheels. Specific information is yet to come, but it is said that it will reach 0-100 km/h in 2.79 seconds, and the maximum speed will reach 380 km/h, so it seems very promising.
What makes the Bertone GB110 different from other hypercars is the fuel that powers it. Bertone says it will provide owners with renewable fuel by converting plastic waste. It's unclear how much will be available or if it will run on other fuels.
Bertone has announced that only 33 hypercars will be built, with deliveries starting in 2024. The company also promises that the GB110 will be its first new car, with several models under development.