Lamborghini has officially unveiled its newest supercar, the Revuelto, which will replace the classic Aventador. Furthermore, the Revuelto is Lamborghini's first mass-produced hybrid car, driven by a new naturally aspirated 6.5-litre V-12 engine, the L545, linked to three electric motors.
The hybrid system is fairly strong, producing 1,001 horsepower and 1,075 Nm of torque. The Lamborghini Revuelto can accelerate from 0 to 200 km/h in less than 7 seconds and peak at 350 km/h. The electric motor is powered by a 3.8 kWh battery pack, which can be recharged by plugging in, regenerative braking, or utilising the V-12 engine as a generator. With the engine, the battery may be fully charged in less than six minutes.
The battery in the Revuelto is lighter than those in other hybrid supercars, such as the Ferrari SF90 Stradale and McLaren ARTURA. It does, however, add weight to power the three motors. Lamborghini's new "monofuselage" of carbon fibre and forged composite materials were used to minimise the weight of the automobile. The Aventador's monofuselage is 10% lighter and 25% stiffer.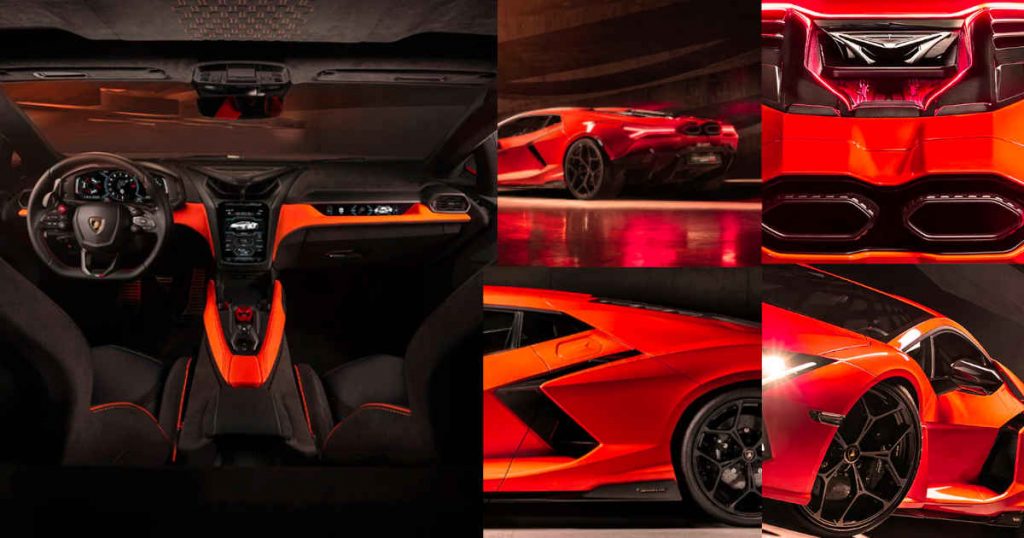 The Revuelto's design is a more interesting twist on Lamborghini's regular wedge and angle design language. The front fascia has hooded headlights and Y-shaped running lights, while the rear is designed to resemble a rocket ship. The inside is rather roomy, and the driver's cockpit is designed like a fighter jet, with three digital screens on the dashboard. The steering wheel and infotainment system provide access to 13 drive modes, including Recharge, Hybrid, and Performance.
The Revuelto, anticipated to join the market later this year, is at the forefront of Lamborghini's aggressive approach to electrification. Next year, hybrid versions of the Huracán and Urus will be released. The Revuelto's price has not yet been confirmed, although it is believed to be more than the Aventador's starting price of $500,000. Lamborghini's newest supercar has piqued the interest of die-hard enthusiasts, heralding a new era of electrified technology.