Mercedes-Benz has once again demonstrated its expertise in producing luxurious vehicles with the unveiling of the Mercedes-Maybach EQS SUV. It is the first electric SUV in the Maybach line above the S-Class, and it is loaded with luxurious features and technology that make it a wealthy person's dream automobile.
Historic Maybach design elements inspire the exterior of the Mercedes-Maybach EQS SUV. It is evident in the dual-tone paintwork, imposing wheels, neat hood ornaments, and the radiator grille that an electric car shouldn't need. These design features enlighten the car with the beauty and sophistication associated with the Maybach brand.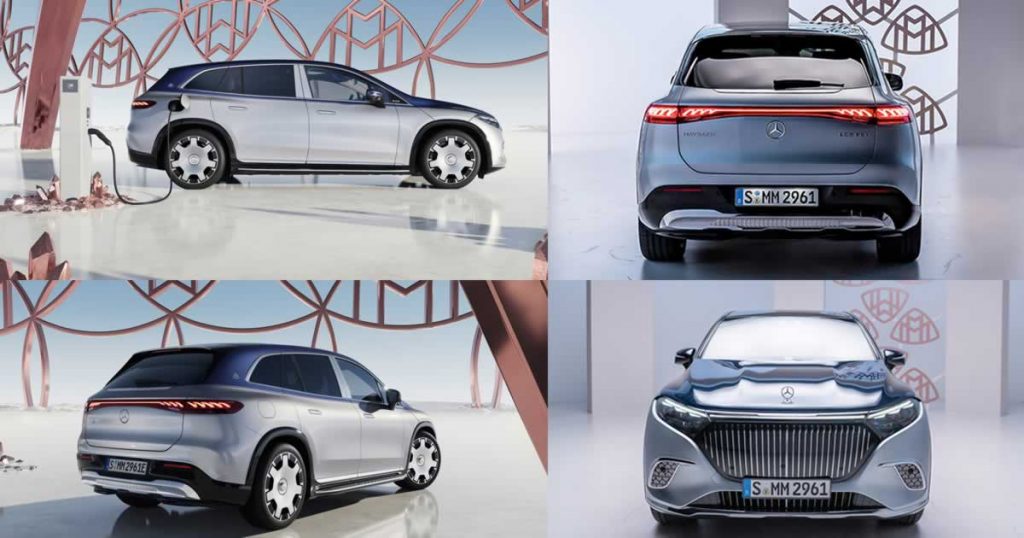 Inside, the Mercedes-Maybach EQS SUV is a masterpiece of luxury and comfort. The interior is packed with special equipment such as wood panels, front and rear massage seats, and pillows. The dashboard has three huge screens: one in the instrument panel, one in the centre stack, and one in the passenger seat. The car's interior is also the first to feature vegetable-tanned leather with coffee bean husks as the tanning agent. Mercedes-Benz has also ensured that the leather supply chain is free of illegal deforestation and that the rangelands do not contribute to the extinction or loss of natural forests.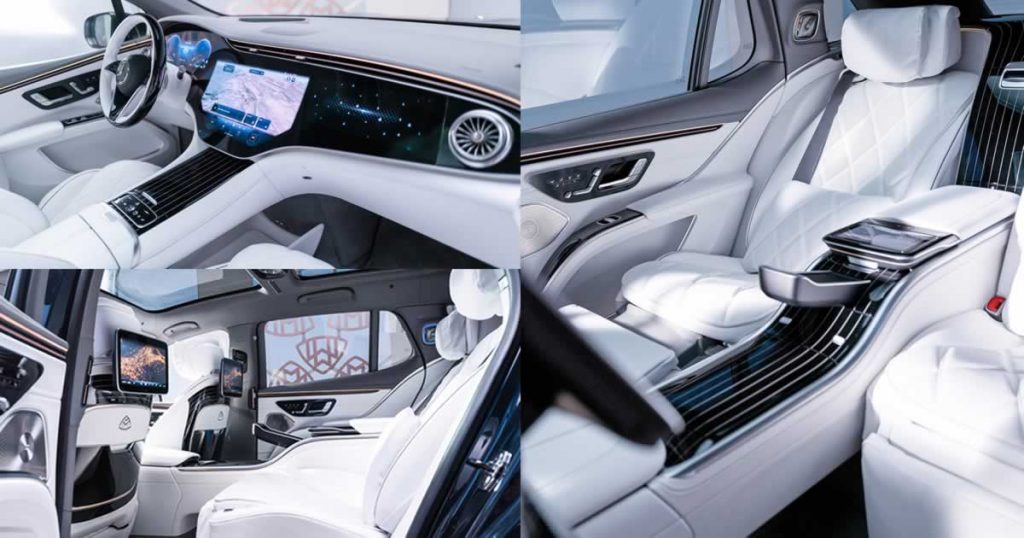 Under the hood, the Mercedes-Maybach EQS SUV is powered by an AWD dual motor that outputs 649ps and 950NM. The electric cruising range is the provisional value of WLTP, and it can run about 600km on a single charge. The maximum speed it can achieve is 209km/h, and it can do 0-100km/h in 4.1 seconds.
The vehicle is intended to be chauffeur-driven, featuring back seats that are more comfortable than the front seats. The rear seats have ventilation, massage functions, and neck and shoulder heating. The car also has an Executive Rear Seat Package Plus with a calf massager, and when you recline the rear seat, the front passenger seat automatically moves forward for more legroom. Additionally, there is an optional refrigerator, a folding rear table, and a special compartment for champagne flutes.
Compared to the standard EQS, the Mercedes-Maybach EQS SUV is the epitome of luxury and deserves the Maybach name. With significantly increased range and power, it will be equipped with luxurious amenities that will satisfy the wealthy of the world. Pricing is yet to be announced, but it is likely to be affordable for individuals with a high income. The Mercedes-Maybach EQS SUV will draw attention, and it demonstrates Mercedes-Benz's dedication to developing high-end luxury EVs.