Rolls-Royce has unveiled its first all-electric vehicle, the Spectre. It is an ultra-luxury coupe with an estimated cruising range of 420km, and the price is enough to buy an apartment. Spectre plans to make its first customer deliveries in the second half of 2023.
A year after teasing the Rolls-Royce Spectre prototype in September 2021, the company is officially releasing its first electric car. Rolls-Royce says the Spectre has undergone rigorous testing to represent the Rolls-Royce experience in high definition, representing the future of the brand and a new era of luxury.
Some might think that an electric car wouldn't be a good fit for this long-established brand, but Rolls-Royce is one of those brands that know about electric cars well. According to the company's CEO, electrification has been part of Rolls-Royce's history for more than 100 years. Rolls-Royce founder Charles Royce said in 1900, electric cars are completely noiseless and clean. No smell, vibration, and fixed charging stations would be very convenient. Rolls-Royce has promised to deliver a 100% electric car within the next decade and is now starting on that promise.
The Rolls-Royce Spectre is the next generation of Rolls-Royce, the most powerful car and the successor to the Phantom Coupe.
The exterior adopts Rolls-Royce's iconic split headlights and incorporates the tradition of Rolls-Royce models. The illuminated grille is the widest of all Rolls-Royce models and is designed to be visible at all hours of the day, in a radical departure from the orientation most EVs take.
Spirit of Ecstasy, the design symbol of Rolls-Royce, has been renewed, and lowering the posture expresses speed as an extension of grace. In terms of performance, the giant luxury EV is said to hit 0-100km/h in 4.4 seconds, with 577bhp and 900Nm of torque.
The Spectre has an internal battery, making it the stiffest Rolls-Royce model. Battery details have not been released, but the estimated range of the EPA (Environmental Protection Agency) is said to be 418km (260 miles). Rolls-Royce has also revealed that the Spectre will be based on the same chassis as the iconic Phantom.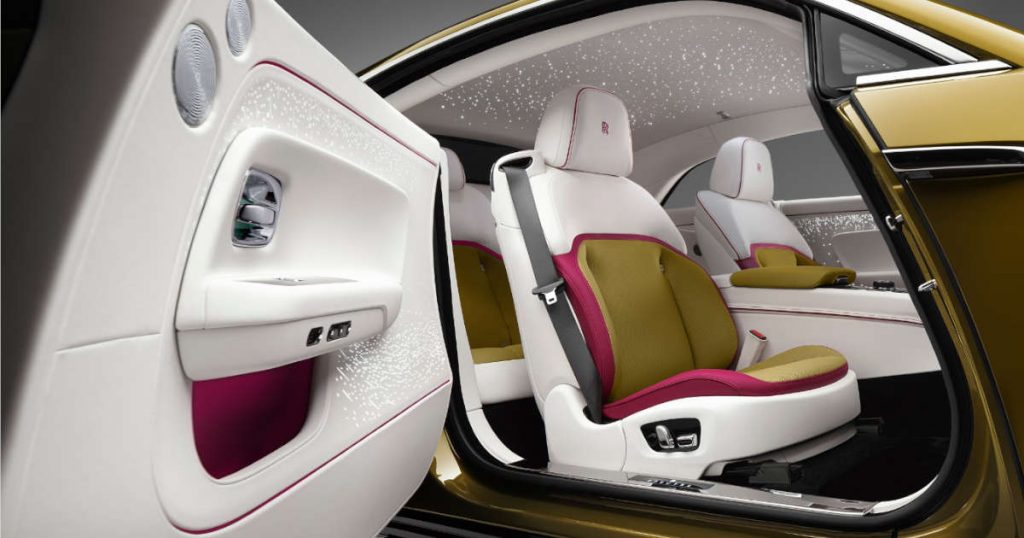 The interior is unmistakably Rolls-Royce with its pristine bespoke leather, an illuminated dashboard that adjusts when the doors are opened, and the iconic Rolls-Royce star canopy introduced in 2007.
Although the price has not been disclosed, it is said to be between the SUV Cullinan ($350,000) and the Phantom ($460,000). Rolls-Royce plans to go all-electric by 2030, and Spectre deliveries are set to begin in late 2023.